1 – The first picture you took shows an awesome set of cassettes. There's really none I could barely know or recognize, especially those with Arabic (?) names. In my (maybe pathetic) attempts of guessing from where they come from, I saw dates (I guess): "95 Plus", "Latest 96" (twice).
It's funny as, if I well remember, in 1995 Swans published "The Great Annihilator" [for the record, the one that allowed me to discover them]. Are these cassettes bought by you in that period, when you took other directions? From where those colourful records come from?
Not really sure how much my listening tastes really influence my playing. So much is far beyond my technical abilities to play. That said, I don't even try to play the majority of what I listen to, just enjoy it. There is the Bollywood section as well as the black metal/metal section, the Euro disco section, the stuff that I played on section and local and older stuff sections.
I tend to go through periods of almost OCD level musical crushes. The first picture is from my discovering of Bollywood. In the mid-nineties I stumbled upon a Bollywood program on Saturday morning television. The musical set pieces that are in every movie really caught my attention. I went to the Indian neighborhood only to see that I could buy VCR tapes of the actor's and actresses' song and dance pieces. While I was there, I bought some cassettes. As you can see, I made quite a few more visits. Most of this group are compilations. "Anjaam" and "Bombay" are straight up movie soundtracks, not incidental music, but dance scenes. Wow! Not necessarily dance scenes, but what, musical interludes. Anywhere from 4 to 8 in any movie. It took me a while to realize that the people dancing where not singing but lip-syncing and that only a few vocalists sang every song. That didn't bother me too much. The dance scenes are so complex and often crazy, with drastic scenic changes as well as costumes. I made a few clocks using pictures from CDs, cassettes, posters, LPs and what I found in magazines, yes, I also bought magazines about Bollywood. I still listen to a few of my favorites and consider putting together a radio mix of my favorite tracks from this cassette collection.
Yes, the clocks you make! I recently discovered ClockThing through your Etsy page  and I found it bizarre and inspiring at the same time… Who is that Zira that seems to have been the inspirer of the whole thing? Everything looks very intimate… are these gifts you make for your friends then, like these Brady Girls and Betsy?
Clockthing really started with Zira. I was buying cheap clocks, taking them apart and gluing pictures to the face. I was going to do the same thing as a present for my friend Betsy. I had bought two pictures, one of 'ape village' and a portrait of Zira. Betsy was/is a 'Planet of the Apes' fan with Zira being her favorite character. I thought that it would be cool to have Zira floating in front of the village with the clock right up front. I had the clock movement from the clock that I had bought for the project. That was the first multi-dimensional clock with foam-core. After that, I figured that I wanted to make them more substantial, leading me to plexi-glass. Had worked it out by the time her birthday came up again, with the Brady girls. I would get some commissions, mainly would tell someone what I was working on and they would want it. If they didn't, I really didn't care because I wanted it. I have not made a clock in quite some time. The copy shop that understood what I wanted closed. I made the majority of the clocks while I was single and less worried about dust and toxic fumes. The last one that I made was a Hank Williams commission that came out great. It was tough keeping the mess in check. I still have a few keeping time in our place.
In the CD section I see artists whose presence doesn't surprise me at all, like Killing Joke, PIL, John Cale… plus others that I didn't expect: Queen, Of Montreal, a lot of Pulp and Jarvis Cocker…
I'm sure you are a multi-dimensional musician, listener and human, but over the years I've got a quite 'serious' mental image of you, as in the concerts I saw and in most of photos you don't look really smiley. So you listen to 'light and pop' music as well? How does your taste is changed maybe over the years?
My CD collection is a bit more random and not as personal. I get gifted quite a few, with some becoming favorites. This picture is some of the stuff that I might pull down to listen to while doing computer work. I am an oldies fan. Lloyd Price, The Platters, Lou Christie… Queen should not be a surprise, I grew up in the seventies. "Queen II" is one of my all-time favorites, and still gets play. I am an: Alice Cooper, J Geils, Deep Purple, Grand Funk, Roxy Music fan. Love pop music like ABBA and Aqua which I suppose could lead into my love of Pulp. I believe that I was searching for a Pulp video when I ran across an Of Montreal video. I generally dislike videos, but the video for "HLaPC" from "Hissing Fauna" got me into them. Swans played a festival with them, I loved it. Killing Joke and PIL did make a huge difference in the way I approached playing the guitar, as well as Gang of Four. I don't think that my tastes have changed that much in my life, only expanded somewhat.

A nice exception to the serious photos of you is the current Twitter profile one, that I've just discovered – beside the motorbike!
Ha, that was the first week with the bike! That smile turned to a tooth clenching grimace about a week later. Seems that I had bought a bit of a lemon.
Well, it's really funny, as I can't imagine nothing more distant from Swans than a Bollywood movie, and Of Montreal are not much closer! Talking about Swans, I see the poster of "Filth" in one of the pics, with its scary tooth grimace. You are the most constant, if I may say, comrade of Micheal Gira in Swans. I never had the opportunity to meet him in person, but 'the legend' about him, the lyrics he sings and the impression I had seeing you all live suggests me that he's maybe not the easiest person to work with. How did you meet and how did you manage to resist together for such a long time? It's more a matter of strong friendship, or a very professional reciprocal trust, both, or something else?
I moved to NY in the fall of 1980. While I was living in Bensonhurst, I started doing auditions through the Village Voice. That would be for guitar. Not much came out of that except I started playing with the drummer from one of the auditions. I did not pass that audition. Meaning that I was not asked to be in the band, but the drummer liked me and wanted to play. That audition band later became Live Skull. The drummer, Ivan Nahem, had a friend that played, and we started Carnival Crash. Hanging out in the Lower East Side, we got a show at a party in what was the Honeymoon Killers space on St. Marks. The door man that night was Harry Crosby. I got to talking to him and we enjoyed each other's company. I used to see him at the Holiday Bar. One night I asked at the bar where he was. The bar tender told me that he was on tour with his band, Swans. A couple of weeks later he was back and asked me if I wanted to come try out for the band. Voilà! When I showed up for the first try out, I recognized Roli [Mosimann]. I had seen his band Radiant Boys and really enjoyed their thing. That was my first time meeting Michael. I believe that our relationship is based on trust more than anything else. Our musical tastes overlap somewhat, and we both love to read. I have learned a lot from Michael over the years about music, literature, art and general living. I do not regret my times in Swans and will always be ready to pitch in.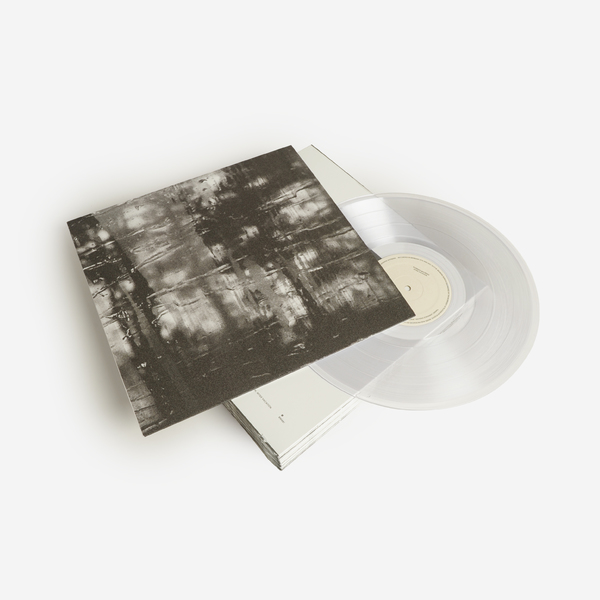 Talking of guitars and your career debut as musician, let's move a little to the most recent times: your last album. I found it beautiful and soothing in a way, quiet, even reassuring. I can recognise in some layers the style of melodies you 'used' in Swans, but it's like a totally bare and intimate guitar work. Even the title is intriguing, "After Vacation". What does it refer to?
Lawrence [English] had re-released some of my Etsy CDs on Room40. The idea was to release those, then I would work on an original record with his help. Before "After Vacation", I would record in one take, with minimal edits and no overdubbing. I still record in this way, I look at it as a conversation. Like I am telling a story, or just a general conversation about what I am thinking. For this album we wanted to take shorter sections of the big story, expand and focus on a theme. I just blimped your question. A not so involved or meaning full answer to your question is. I had just come back from a family vacation, Hilton Head, South Carolina, played some music and named it 'after vacation' as a working song title. Thinking about a name for the LP, that just seemed right. I love the way the record sounds. There is no way that I would have come up with the mixes that Lawrence came up with. I am looking forward to working with him on another release.
My very last question is about some strange stuff I notice in the pic with the CDs: there are several bizarre figures on the wall, just beside the shelves, including what I guess is a ABBA-style dancing woman, a marionette and a sort of 'witch broom'… what is that?
That is our entrance way/CD, book, VHS and DVD area. I have a couple guitars hanging in that space as well as the fun art stuff. The ABBA woman is one of my clocks with Raveena Tandon and Sanjay Dutt as the background. I don't think that they are marionettes. You are asking about the cards? A friend of ours makes very cool, moving holiday cards. The holidays are Halloween and New Year's. We have quite a collection that live in that space. The witch broom is another one of our very crafty friend's creations. He lives in Arizona and started making them for an art show. We were lucky enough to get one.
---
Norman Westberg is a guitarist from Detroit best known for his work with Swans. Present through almost the entirety of the band's existence, Westberg was brought on for Swans' debut album Filth (1983) and appeared on every album through 1991's White Light from the Mouth of Infinity (he also played on the 1995 album The Great Annihilator). Westberg became a full-time Swans member once again when Michael Gira reactivated the group in 2010.
Westberg's playing can also be heard on many Swans side projects, including The Body Haters and solo albums by Jarboe. Before Swans, he was a member of Carnival Crash. Westberg was for a short time a member of The Heroine Sheiks with Shannon Selberg (ex-The Cows) as well as John Fell (ex-China Shop). Aside from the present incarnation of Swans, he currently plays in the NYC bands NeVAh (with Vinnie Signorelli & Algis Kizys) and Five Dollar Priest (formerly Size Queens) (with Ron Ward of Speedball Baby & Bob Bert among others).[4] He also appeared (credited as Norman Westburg) in a short film The Right Side of My Brain directed by Richard Kern and starring Lydia Lunch.
---